Marketing in Hard Times Series: Promoting F&B in the 'New Normal'
August 20, 2020 at 2:00 pm

-

3:00 pm

SMT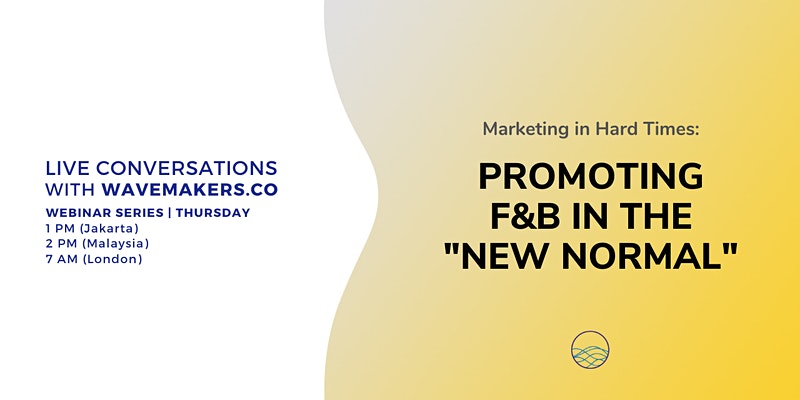 With rising concerns on safety and health, 2020 has taken a toll on the food and beverage scene. Between new training modules and stricter ways of operating, the industry had to shift their business model to prioritize the wellbeing of their communities and employees.
With these key changes in mind, our discussion is crafted to inspire your next marketing campaigns or spark ideas on how to shift your ways of communicating. In this webinar session, we will discuss:
✔️How food & beverage brands optimized their service and product offerings to cater to market needs
✔️The latest trends of food & beverage industry and how you can innovate from them
✔️Key messaging that will resonate with current audience sentiments
✔️Case studies of food & beverage brands who successfully shifted their content strategy during tough times
A Q&A session is available throughout our live conversation, feel free to ask any questions about the topic and how it relates to your specific brand. If you can't make it on time, we'll make sure you receive a playback in your inbox!
Register Now
Details
Date:

August 20, 2020

Time:

2:00 pm - 3:00 pm

SMT