How to deal with influencer frauds? | Podcast S01E03
Podcast: Play in new window | Download
How do you know when an influencer is a fraud? In episode 3 of our Influencer Marketing series, we've heard stories from two business that have worked with fraudulent influencers and what they learned from them.
The Practice of Black Hat Social Media Marketing
There are a number of influencers today who practice black hat marketing on social media, especially on Instagram. The techniques include; buying followers (via spam accounts) on websites in exchange for cash. These influencers use these accounts to rapidly grow their following so they can appear to have a large follower base in order to get higher compensation from businesses. Another practice is using bots to fake engagement.
Influencer marketing fraud is a growing problem in an industry valued at $1 billion dollars. According to data findings from an anti-fraud company called Sway Ops, a single day's worth of posts tagged #sponsored or #ad on Instagram contained over 50 percent fake engagements and out of 118,007 comments, only 20,942 were NOT MADE by bot followers. This goes to show a lot of influencers nowadays think the use of this software and programs is legitimate; and that it's normal to invest in pods to increase growth. As a result, this becomes a problem for brands to trust influencers to promote their business when their social currency or following is not authentic.
"Create benchmarks and rules"
Before reaching out to an influencer, a business should set a benchmark to what type of influencer is best for their brand. This involves defining the type of audience they have, the number of followers they should have, the type of content they produce and the KPI's (key performance indicators) they should have such as engagement rate. This can help determine between the good vs. the bad influencers, wherein a good influencer would be able to share their stats or KPI's. While the bad would share minimum or none of their KPI's.
"Long term strategies equal long term relationships"
If you've collaborated with good influencers in the past, then it would be ideal to create a long-term influencer strategy with those you trust so that you don't have to look for new ones who maybe frauds. It saves time, money and it guarantee's results for your business. This would mean that you would have to test the waters, but if you've established your benchmarks and rules you'll be able to determine the good vs. the bad influencers.
S01 E03 Guest #1: Mia Ponidjan
On this episode, we have Mia Ponidjan the general manager of Prasanna by Arjani Resort Bali – Indonesia. A stunning property tucked away in Uluwatu Bali that features 21 luxury villas. As a resort, Mia receives a lot of collaboration requests from influencers. In this episode, Mia shares her experience of working with travel influencers who've committed fraud and how it changed her businesses approach towards collaborating with future influencers.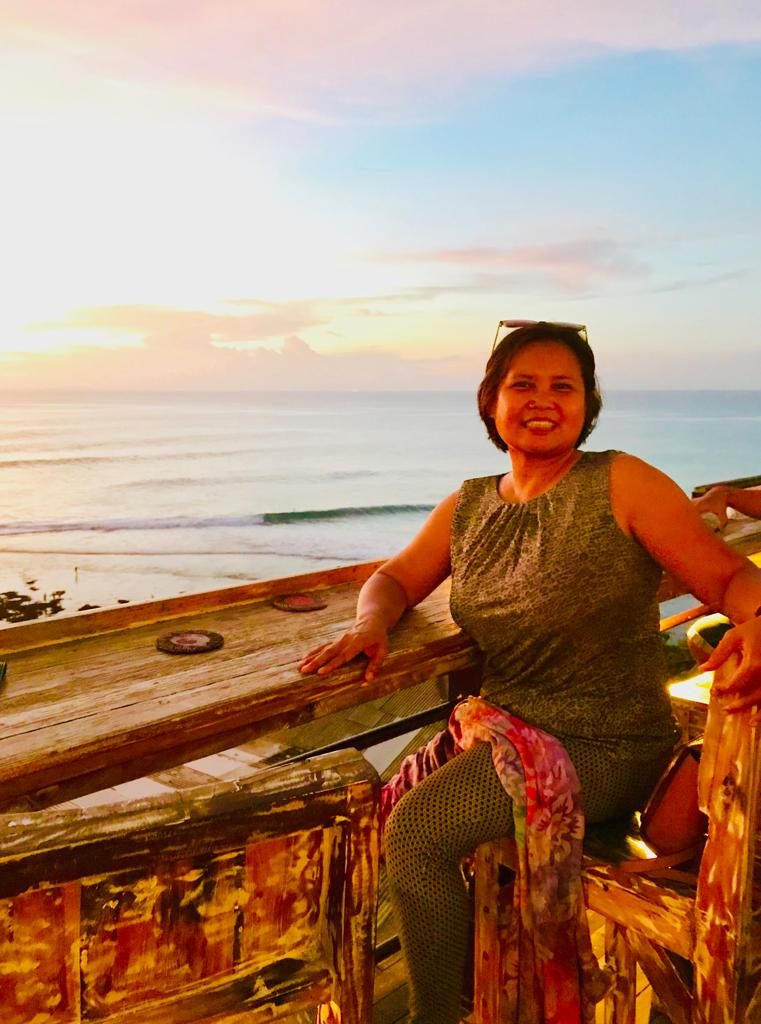 S01 E03 Guest #2: Danielle Francis
Our second guest is Danielle Francis the Founder & CEO of Bloom Moda e-commerce retail company that sells, upcycle, and recycles sustainable children's fashion brands throughout the European Union. Danielle has worked with a variety of Instagram influencers known as "Instagram Mom's". In this episode, she shares her experience with working some frauds and what she learned from them.